cryocrafter
Join Date:

12/10/2018

Posts:

1

Member Details
Evade Minecraft
A custom minecraft network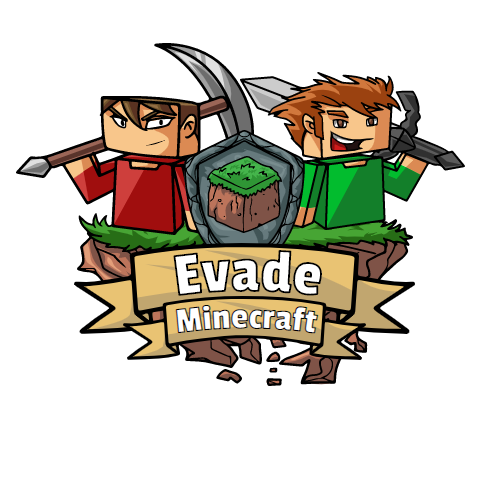 We are currently voting for a new Server Name!
Vote for it using this link:
Server Trailer:
Evade Minecraft is a new upcoming minecraft server network with
premium, 24/7 servers featuring the games
Custom KitPvP - Released
Custom Towny / Survival - In DEV
Custom Skyblock - In DEV
For the full public release of the KitPvP mode, we require moderators, builders and
a lot of helpers.
Note: For the people looking for quick and high staff positions, this server is a dead end.
We promote AND demote people on their work and their maturity.
Administrators and Moderators will ALWAYS start their staff time as a Helper.
Builders will start as Builder but can be promoted to a Creator, if they fit the requirements.
After Applying, please reply to this post to notify us, so we can respond to your applications!
Open Staff positions
Helper / Moderator / Administrator:
Open positions: 7 (3 / 2 / 2)
Filled positions: 1 (0 / 1 / 0)
Builder / Creator:
Open positions: 3 (2 / 1)
Filled positions: 1 (1 / 0)
Manager / Staff Manager:
Open positions: 0 (0 / 0)
Filled positions: 2 (1 / 1)
Advertiser:
Open positions: 3 ( 3 )
Filled positions: 0 ( 0 )
Developer (Coding):
Warning! We will ONLY recruit developers who are able to make custom
Minecraft Java plugins for Spigot 1.14.3 and Bungeecord 1.14.3
Other applicants will instantly be denied
Open positions: 2 (2)
Filled positions: 0 (0)
Please note:
This post is going to be updated everytime an application has been accepted.
Please do not apply for full staff roles, as it will cause your application to be denied.
Staff Applications:
Please apply using this application formular:
Formular
Join our Discord server to be informed about your application status:
Discord