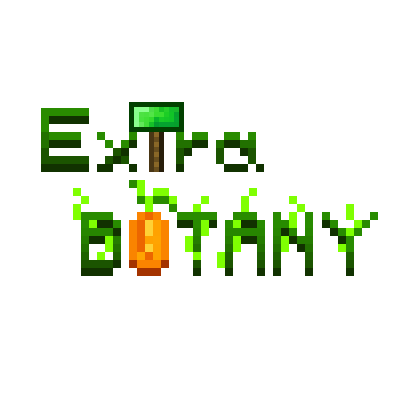 A Botania Addon adds some new flowers and miscs.
I'm hoping for replies and advices :D
Notice: Most features are configurable.
---
Screenshots
Screenshots are available in the Images tab
---
How To Get Started
There is a new type of knowledge. Hold a lexica and right click a livingrock pedestal with a spirit fuel to unlock.
---
Overview
New Tools
Garden of King's Law - Another ver, but spawn flowers instead

3 kinds of shields

new relics

4 new sets of Armor
New Generating Flowers
Tinkle Flower - Generate mana when player moves around

Bell Flower - Use wind power to create mana

Stonesia - Generate mana by consuming stones, cobblestones and ores

Omniviolet - Produce mana by consuming books

BloodyEnchantress - Produce mana by consuming life points

Reikar Lily - Produce mana when a lightning bolt hits around

Gemini Orchid - Passive Thermorelectric flower
New Functional Flowers
Annoying Flower - Use mana to fish automatically

Manalinkium - Transfer mana wirelessly

Stardust Lotus - Teleport creatures and players to the specific place

Enchanted Orchid - Transform grass block to enchanted soil at a high cost

Mirrortunia - Reflect damage nearby player taken, and clear most bad potion effects
Crafttweaker Support
Install Crafttweaker and MTLib
mods.extrabotany.Pedestal.add(output, input);
mods.extrabotany.Pedestal.remove(output, input);
mods.extrabotany.Stonesia.add(burntime, input);
mods.extrabotany.Omniviolet.add(burntime, input);
---
Our Media
---
CatServer
CatServer is a new Bukkit+Forge server for Minecraft 1.12.2, allowing you to bring the strength of plugins to modded minecraft.
It has good compatibility with mods and plugins.
Download: https://github.com/CatServer/CatServer/archive/master.zip
---