Do you want to try something new ? Do you want to play with plants? Do you want to play with technic ? Then you don´t have to go on looking! Here comes Planttech!
For all information, use the following link:
http://www.minecraftforum.net/forums/mapping-and-modding/minecraft-mods/2522408-planttech-1-7-0-53000-downloads-now-completely
MC-versions: 1.8 & 1.9 & 1.10
Instalation:
Install minecraft and run it at least once.
Download and install Forge http://files.minecraftforge.net/
Select the "Forge" profile in your minecraft launcher.
Run this one time.
Search for %appdata% in your file browser.
Insert the planttech mod into the mod folder.
Start minecraft with the "Forge" profile again.
Done.
Requires Java 8!
Your way into planttech ingame: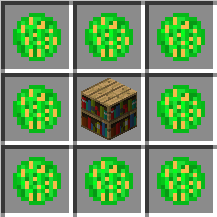 or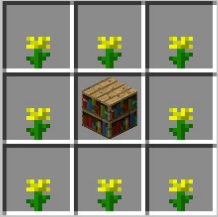 Copyright
All Rights Reserved unless otherwise explicitly stated(10.09.2015 by Chrisland (Ingamename: Kaneka).
You are allowed to:
play the mod
use the mod in your modpack(private and public)
making videos about the mod
posting the mod on your webside(but only if my name is mentioned and link my forum thread!!!)
using my images (but don't do your waterbranding on it and mention the source of them!!!)
You are not allowed to
Say that you made the mod
post anything about the mod without mention me and the forum thread(or the curse forge project)
make your own download link for planttech, use the one from curse forge linked in the download section
For more information and contact to me:
http://www.minecraftforum.net/forums/mapping-and-modding/minecraft-mods/2522408-planttech-1-0-0
---