Join atleast
of us on Discord right now!
This project is proudly powered by FORGE, without whom it would not be possible. Help Forge get rid of Adfocus by contributing at https://www.patreon.com/LexManos.

Description
---
Welcome to the World of Dragons adventurer.
In this world there is technology and magic. It is your task to subdue the dragons, using any combination of technology and magic you so desire. To help you in your quest there are special armors that you can craft from the carcasses of the dragons you kill. You may also encounter villages with a questing shopkeeper and village lords that have special needs. Each have good rewards should you appease them.
Go forth and conquer those Dragons!
Quests
---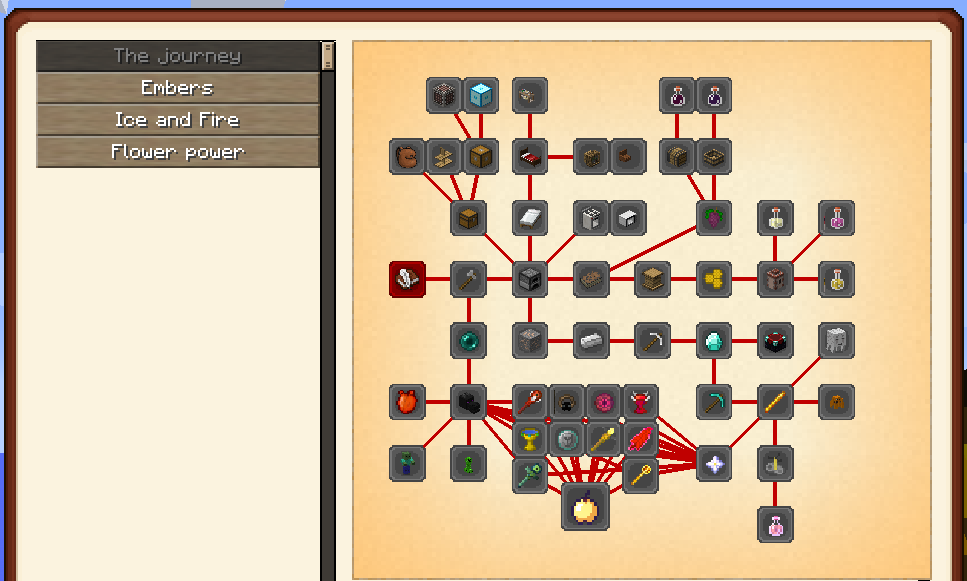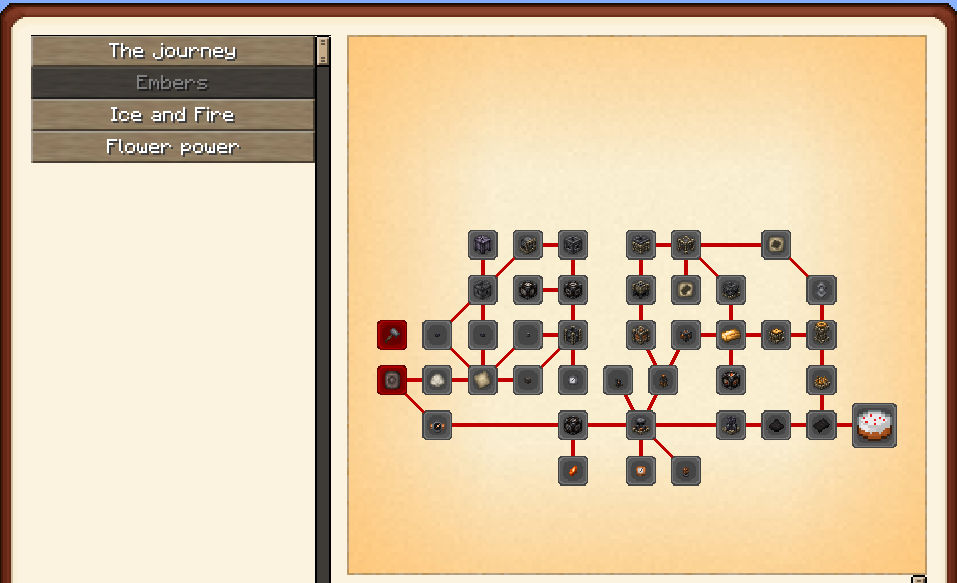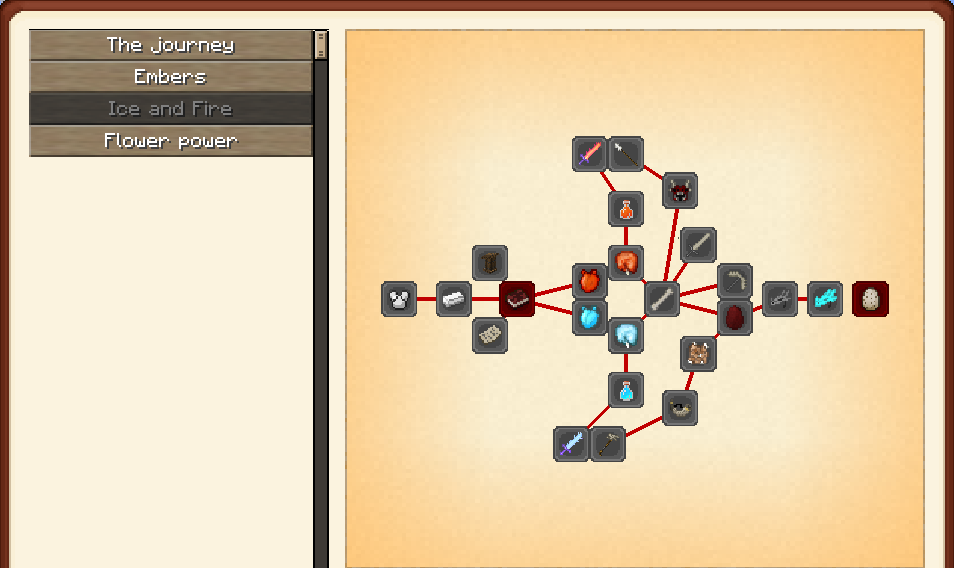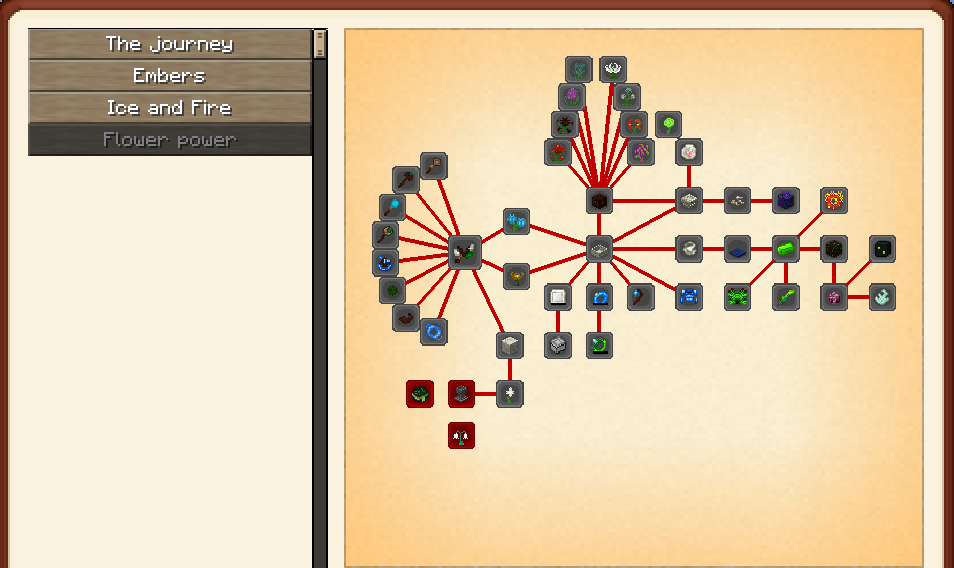 Servers
There are 3 public servers already included in the Multiplayer section of the pack. Simply click "multiplayer" and join one.
Get Your Server Listed
If you have your own server and would like to have it listed in the Multiplayer section, leave it below in the comments and I'll add it to the next release.
Streams
---
Videos
---
English (Dark_Moon67)
Czech
German
English
How to Install using Twitch
Requirements
---
Ram: 3.5 GB Minimum || 6 GB Recommended
Java: 8 or better
Synopsis
---
Sitting back in your easy chair, your favorite book of Fantasy and Dragons on your lap, you reflect on how hard your day has been. It started this morning when you woke up. You recall hitting the alarm clock about 5 times before throwing it into the closet. You begrudgingly got up and got yourself ready for work. How long has it been since you didn't have this schedule. You can't remember, it's been at least a decade since you got out of Highschool and half that for College. You weren't the brightest of your peers but you had a rock solid understanding of physics and electrical engineering. Enough to get a good job, working long hard hours.
You haven't had time to socialize, nor get married like your friends have. All you have are these fantasy books and a computer on which you used to play Minecraft. Well you still do, but something weird happened yesterday. A star seemingly fell out of the sky and hit your computer causing it to sparkle, twinkle and you thought go up in smoke. Nothing comes on the screen now, despite none of the power buttons turning off. You recall that you unplugged them. Too tired to care you started reading that book, the one that is in your lap now. It was because of that book about dragons in a mysterious parallel world that your day was in upheaval the way it was, why you were an hour late for work, why for the first time in 3 years your boss ever yelled at you.
Frustrated and exhausted as you now are, you have just completed another 100 pages in your book and you are tired. You are so indeterminably tired that you can hear someone by the name of Torhall calling on you from a parallel world. "Go to sleep", he says, "you've earned it."
[You are in a deep comfortable sleep, you begin to feel very well rested.]
As you waken, you find yourself in a somewhat unfamiliar tho not exactly strange environment. You are no longer in your home. There is no computer near you. And what's this!?? Your fingers and hands are little square nubs now.
You have the sudden realization that you are either a Minecraft character or in a horribly twisted dream.
A BLAST of smoke and dirt behind you! What the hell was that! You turn to see a hole with loose blocks around you. Beyond the trees is a giant red dragon, it's flying and coming right at you. As it does so, fire is ejected from it's mouth leaving a burning path of debris on the ground below!
You instinctively run for cover ... as your heart calms to a steady pace you ponder momentarily why you haven't either woken up or reappeared in your own world. You think that maybe you should build a bed and see if that helps you. Good thing you remember the recipe for it.
Streamers and Let's Plays
---
If you are a streamer or a Let's Play series videographer, let me know on my discord or in the comments below. I need to know which version of the pack you are using so that I don't archive and make it disappear from you and your friends later on in the history of things. However, I archive things because they are inherently broken and I don't want you using them. Also, I will feature you on this page!
Help a Veteran today
---
I am Veteran of United States Army. I am not disabled. But I do love to make these mods and modpacks for you guys. Please help me to help you by Donating at
.
---